I have already told you about Pistoia that has been called  "city of green"  because of its nurseries plant & greenhouses, exporting plants & trees all over the world to create fab private & public gardens / parks, right?
This time I wish to share with you this beautiful location where having a yummy & relaxing aperitivo, in spring  & summer time  only,  just open last July, in a rural – chic location immersed in the nature of tall trees & plants – the greenhouse by Mati Piante since 1909 in Pistoia – www.piantemati.com – & with an organic garden with aromatic herbs used to cook tasty Tuscan receipes with the vegetables from the same garden.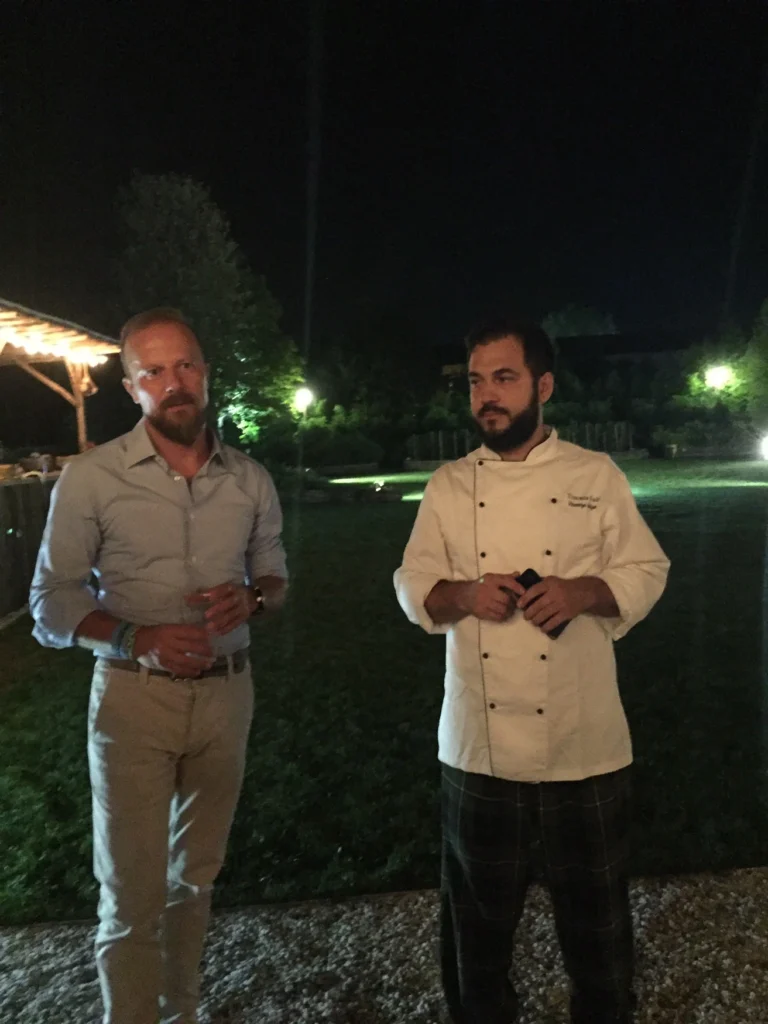 A lovely evening spent with my girlfriends sipping a good wine from a local winery introduced by the owner of the wine estate and followed to an interesting guided tour of the garden by the chef Vincenzo Volpe & the owner Paolo Mati  (who also runs the Restaurant  "ToscanaFair" open for lunch & dinner) who explained us every different kitchen garden production starting from an original kind of  tomato called of the "viandante " –  in English "of the wayfarer" – to another Mexican light green one, with short leaves as a nut shell, the small yellow watermelon, the red chicory & the garlic aromatic herb & many more including a very original variety of bicromatic sage.
A concert of smells & flavours all over in the fresh air of the night & what I felt most was the  passion they have for their two jobs: growing  plants to dress up the environment & vegetables to enjoy the palate & the sight.
Well done Mati Piante since 1909 in …Pistoia,  of course, wherelse?